Only 3 Easy Steps to Get Your Conicelli Honda Price!
2. A credit specialist will call to review your app
3. Visit and Drive! Visit our Dealership and drive away in your dream vehicle
Reasons to Finance at Conicelli Honda:
Large staff of trained Finance Specialist to assist
Several different languages spoken - see staff page
Easy Process!
Need more reasons to shop at Conicelli? Find out more information here!
Overview:
At Conicelli Honda, our No. 1 goal is to get you into the car that you've been longing to buy. Our dealership understands that poor credit scores can drag you down and make things difficult. Even if you have poor credit or no credit history at all, we're here to assist you and help you buy the Honda of your dreams. Our Honda dealership near Pottstown, PA, boasts one of the largest special-finance departments in the country, and with over 150 special-finance deals completed per month, we'll work to find the right payment plan for you.
Our dealership has been doing business for over 40 years, so we have plenty of experience in the auto financing industry. We'll give you the undivided attention you need and help craft a payment plan that's in line with your day-to-day finances. Plus, we'll also provide proper guidance on how to get your credit rating back on track. Use Conicelli Car Credit and you'll find that we have at least 15 financial institutions at our fingertips equipped to deal with any difficult credit situation, many more than our competitors. Unaware what your credit score is? Use our handy Quick Credit App to learn your score. And as a bonus, you'll receive free state inspections at a Conicelli service center for as long as you own the car that's being financed through us.
If you're interested in buying a new Honda Civic or Accord sedan, or you're an SUV fan who would like a new Honda CR-V or Pilot, our inventory is stocked full of Honda models. No matter which new Honda you decide is best for you, understand that the team at Conicelli Honda is here to help. Stop by our Pennsylvania Honda dealership today and speak with the Honda finance team about a subprime loan.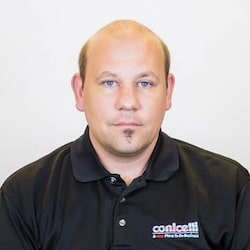 Chris Williams
1-610-828-1400
Ext. 2821