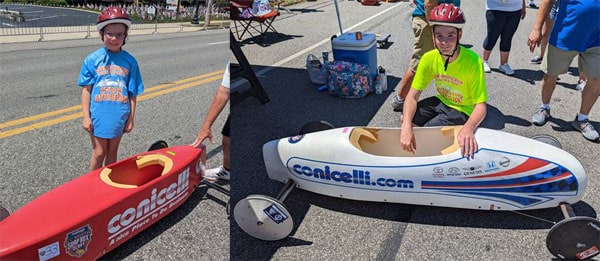 In addition to being a premier sponsor of the event, Conicelli Autoplex also sponsored two individual racers, Maddy Craytor (left) and Max Bonkoski (right).
After a 1-year hiatus due to the pandemic, Conshohocken's 69th Soap Box Derby was held on July 4. The racers built their own race cars and race — using only gravity — down Fayette Street. Finalists go on to potentially race in the national championship in Akron, Ohio.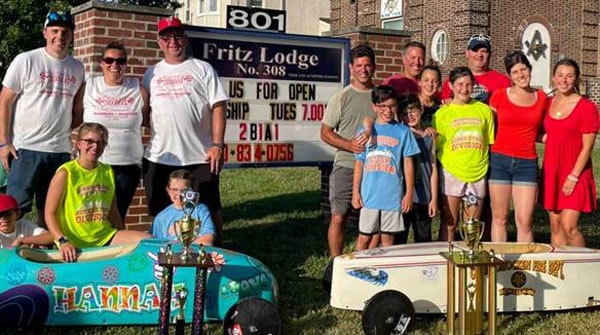 Above, Stock division Michael Delucca & Super Stock division Hannah Craytor were the winners of the 69th Conshohocken Soap Box Derby, held on July 4.