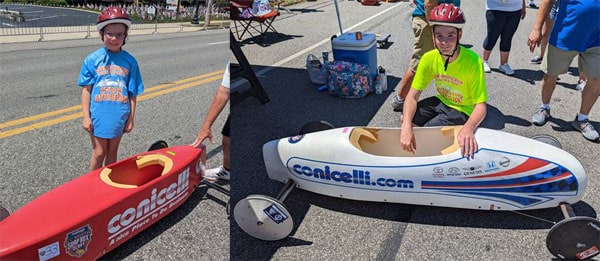 In addition to being a premier sponsor of the event, Conicelli Autoplex also sponsored two individual racers, Maddy Craytor (left) and Max Bonkoski (right).
After a 1-year hiatus due to the pandemic, Conshohocken's 69th Soap Box Derby was held on July 4. The racers built their own race cars and race — using only gravity — down Fayette Street. Finalists go on to potentially race in the national championship in Akron, Ohio.
The International Soap Box Derby promotes youth education and leadership development, and its mission is to build knowledge and character, to create meaningful experiences through collaboration, fair and honest racing competitions, STEM curriculum and other community-focused activities.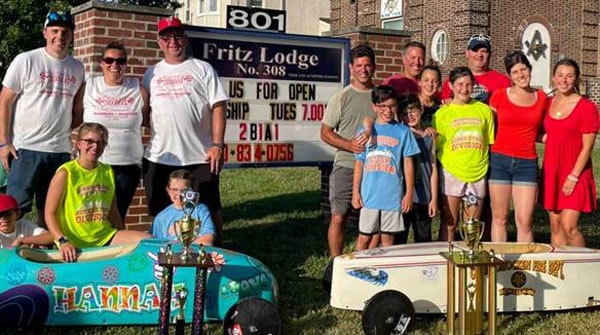 Above, Stock division Michael Delucca & Super Stock division Hannah Craytor were the winners of the 69th Conshohocken Soap Box Derby, held on July 4.