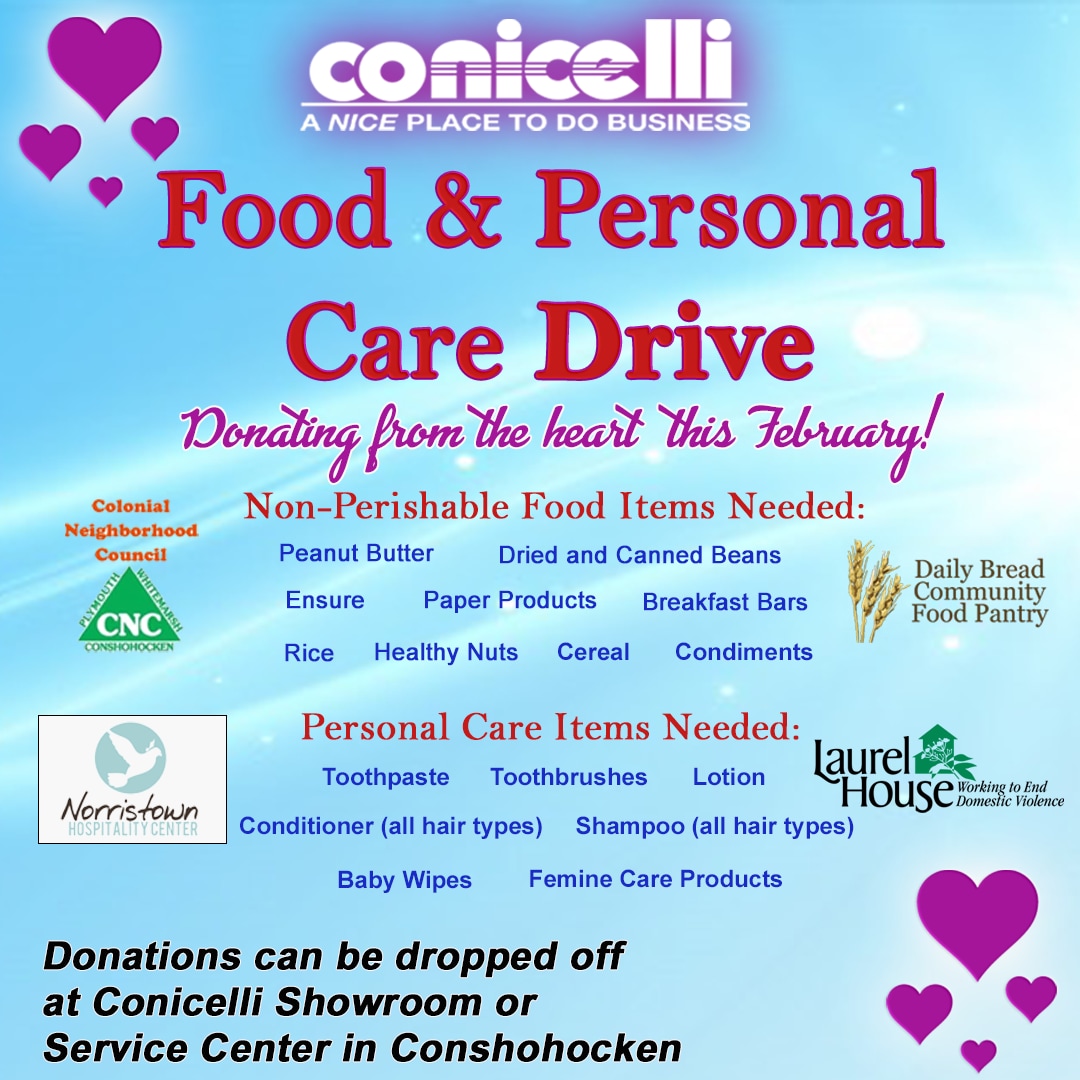 Donate from the heart this February at Conicelli Autoplex! Conicelli is accepting donations of non-perishable food and personal care items between now and the end of February. Drop off your donations to any Conicelli showroom or service center in Conshohocken.
Local charities the Colonial Neighborhood Council and Daily Bread Community Food Pantry will be receiving the food donations and distributing them to those in need. The Colonial Neighborhood Council was started in 1967 to help families in Conshohocken, Plymouth and Whitemarsh. Their goal is to wage a war to combat poverty by providing the poor with the opportunity to live in decency and with dignity. This all starts by having meals on the table. The Daily Bread Community Food Pantry has been serving the Perkiomen community since 1997. Their mission is to eliminate hunger by providing residents in need with programs that provide food, promote the value of nutrition, increase self-sufficiency and instill hope.
The Laurel House and Norristown Hospitality Center will be receiving and distributing the personal care item donations. Since 1981, the Laurel House has been advocating for and empowering those that are affected by domestic violence by providing crisis intervention, safe haven, support programs and resources. The Norristown Hospitality Center has been serving the community as a day-time shelter since 1991. It is a home during the day for anyone who would otherwise be left hungry, weary or living on the streets.

We are extremely grateful for our customers and employees who continue to aid us in making a difference in our local community. Thank you for helping us, help those that need it the most!