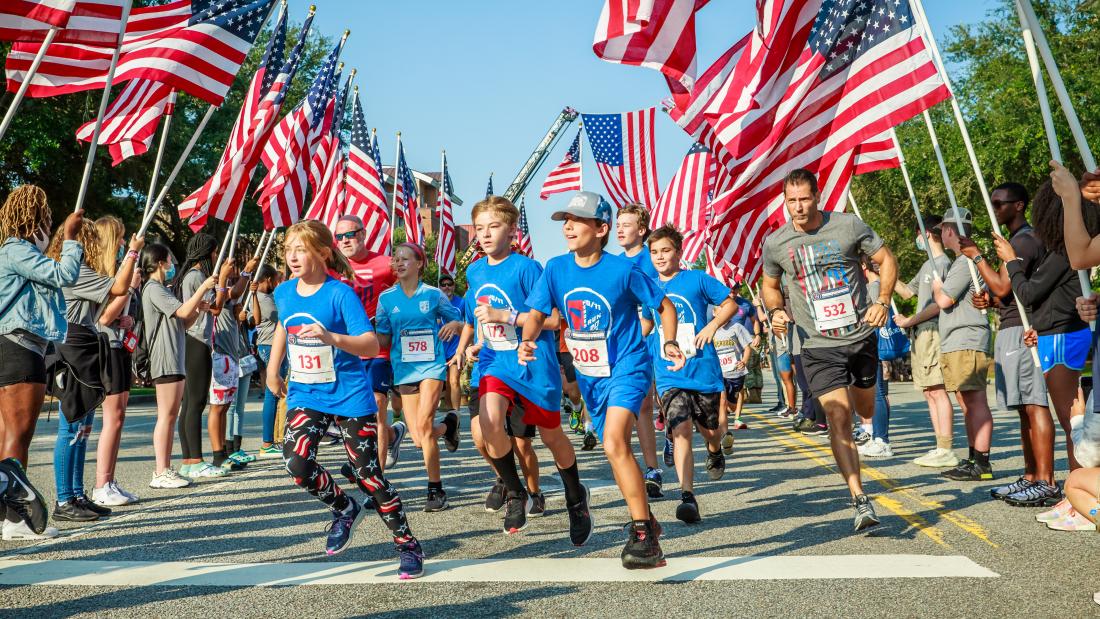 The Travis Manion Foundation 9/11 Heroes Run will be held on September 11, 2022, at 9 a.m. at Rustin High School in West Chester.

Travis Manion Foundation (TMF) unites communities to strengthen America's national character by empowering veterans and families of fallen heroes to develop and lead future generations. In 2007, 1stLt Travis Manion (USMC) was killed in Iraq while saving his wounded teammates. Today, Travis' legacy lives on in the words he spoke before leaving for his final deployment, "If Not Me, Then Who..." Guided by this mantra, veterans continue their service, develop strong relationships with their communities, and thrive in their post-military lives by serving as character role models to youth. As a result, communities prosper and the character of our nation's heroes lives on in the next generation.

Since 2008, the event has united communities across the country to remember and honor the sacrifices of September 11, 2001. In over 90 communities each September, veterans, families of the fallen, and inspired civilians come together to honor those who gave their lives that day and the service members who have sacrificed in the wars since.

Conicelli Autoplex is proud to support the 9/11 Heroes Run as a Silver Level Sponsor.

Find out more on the event and how to register at 9/11 Heroes Run.