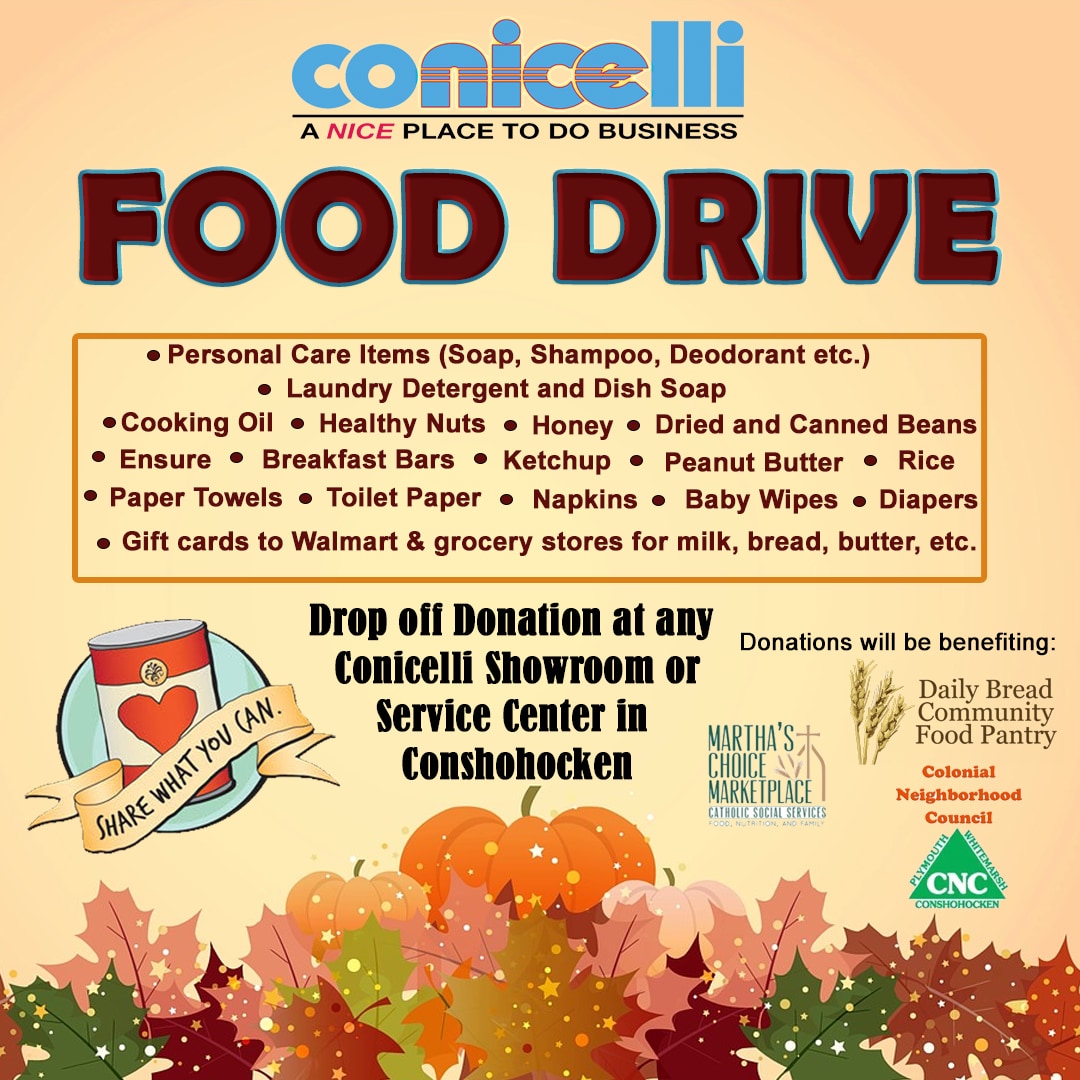 Thanksgiving will be here before we know it! Get a jump start on the season of giving by donating to local families in need. Conicelli Autoplex is accepting donations of food and other necessities between now and November 17th. Drop off your donations to any Conicelli Showroom or Service Center in Conshohocken.
Personal Care Items (Shampoo, Soap, Deodorant etc.)
Laundry Detergent & Dish Soap
Cooking Oil, Healthy Nuts, Honey, Dried and Canned Beans
Ensure, Breakfast Bars, Ketchup, Peanut Butter, Rice
Paper Towels, Toilet Paper, Napkins, Baby Wipes & Diapers
Gift Cards to Walmart and grocery stores
Thank you for helping us, help those that are in need the most!