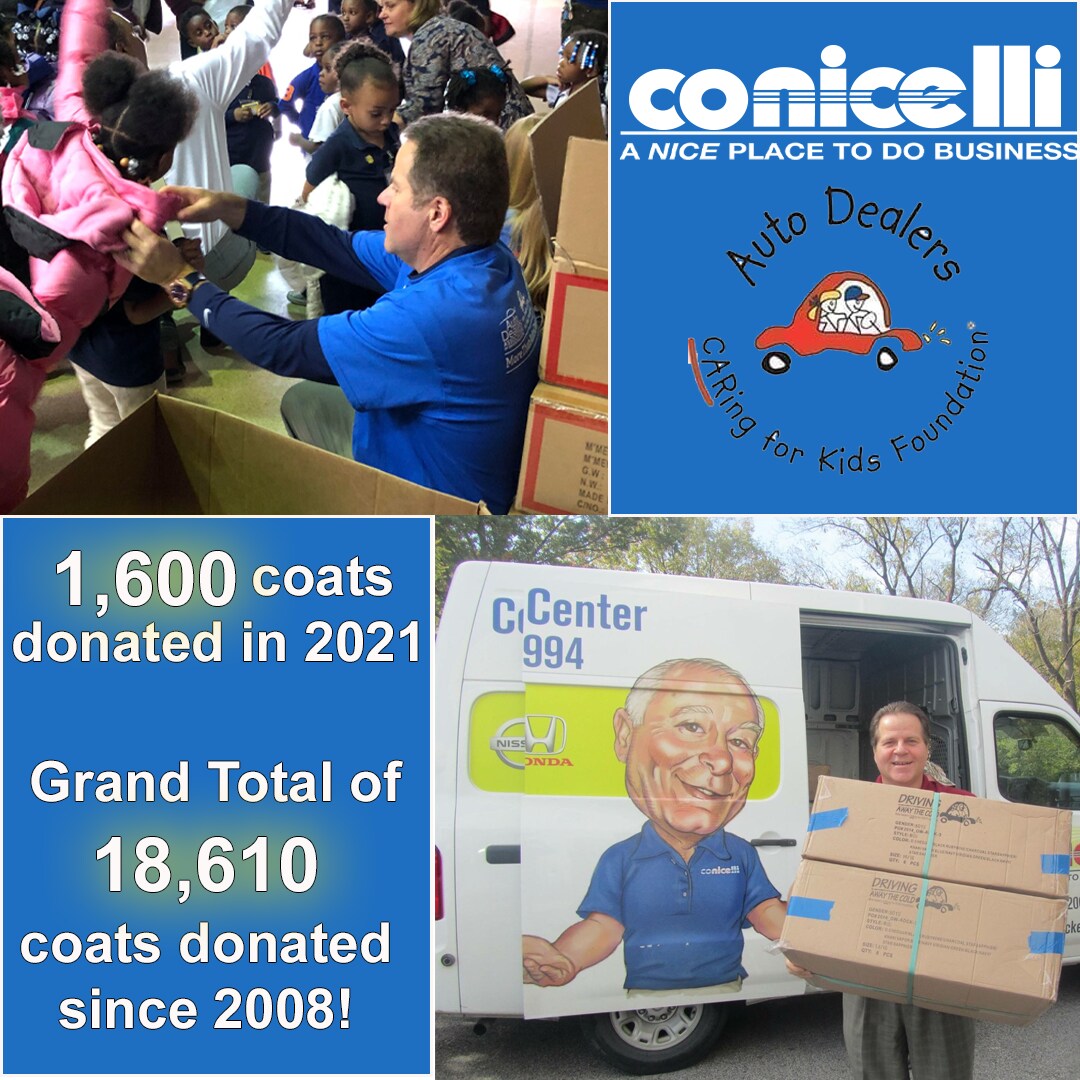 For every new and used car purchased in September 2021 at the Conicelli Dealerships, we pledged to donate a new winter coat to a local child in need. Thank you to our customers who have helped support the Driving Away the Cold program. This year we were able to donate a total of 1,600 coats! That brings our grand total to 18,610 coats since 2008! Stayed tuned for our drop offs!

Our coat donations are being dropped off at the following locations this year:
450 coats to Carson Valley Children's Aid in Flourtown
300 coats to Frederick Douglass School is Chester
250 coats to Macedonia Baptist Church is Norristown
250 coats to Norristown School District in Norristown
150 coats to Colonial Neighborhood Council in Conshohocken
100 coats to Peace and Shake
60 coats to North Light Community Center in Manayunk
50 coats to Missionary Sisters of Charity in Norristown
Conicelli looks forward to continuing our participation in the Driving Away the Cold program next year!