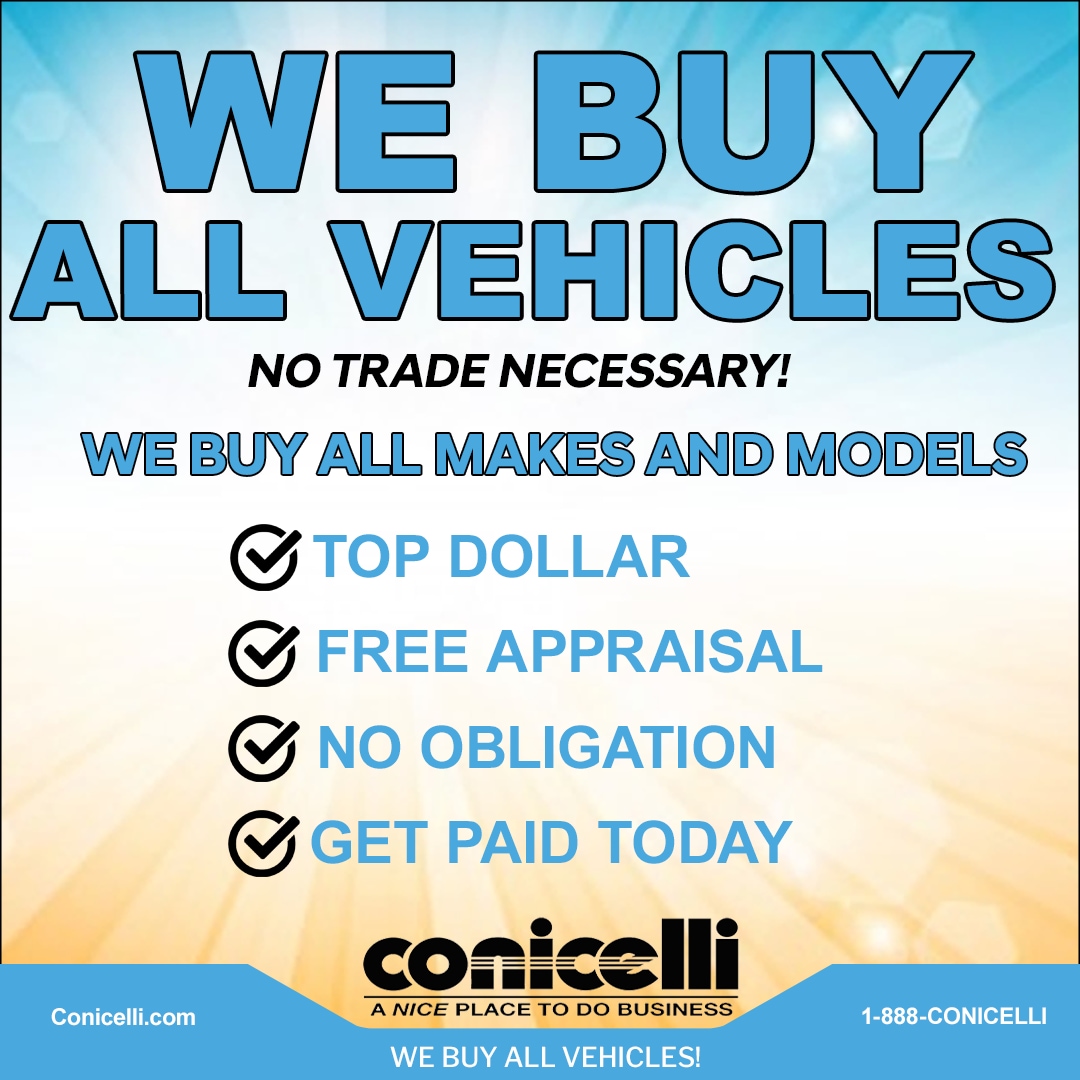 Conicelli Autoplex in Conshohocken wants to buy your car or truck! It is no secret that there is a national car shortage; however, the better kept secret is that, due to that shortage, the used car market is hotter than ever!

As a result, Conicelli Autoplex is offering TOP DOLLAR for all makes and models. We want to buy your vehicle, no matter the condition. Even if you didn't get your car from Conicelli or have remaining payments on a lease, let us take a look! You may think you just can't get out of your vehicle, let us have the opportunity to give you an excellent value for your car. And no need to worry, with Conicelli Autoplex being one of the largest import dealers, we have a great supply of Hondas, Hyundais, Toyotas and Nissans available and on their way if you are looking to trade and upgrade.
Head to Conicelli Buys Cars now to value your vehicle online, over the phone, or to schedule an appraisal in person (we even come to you!).