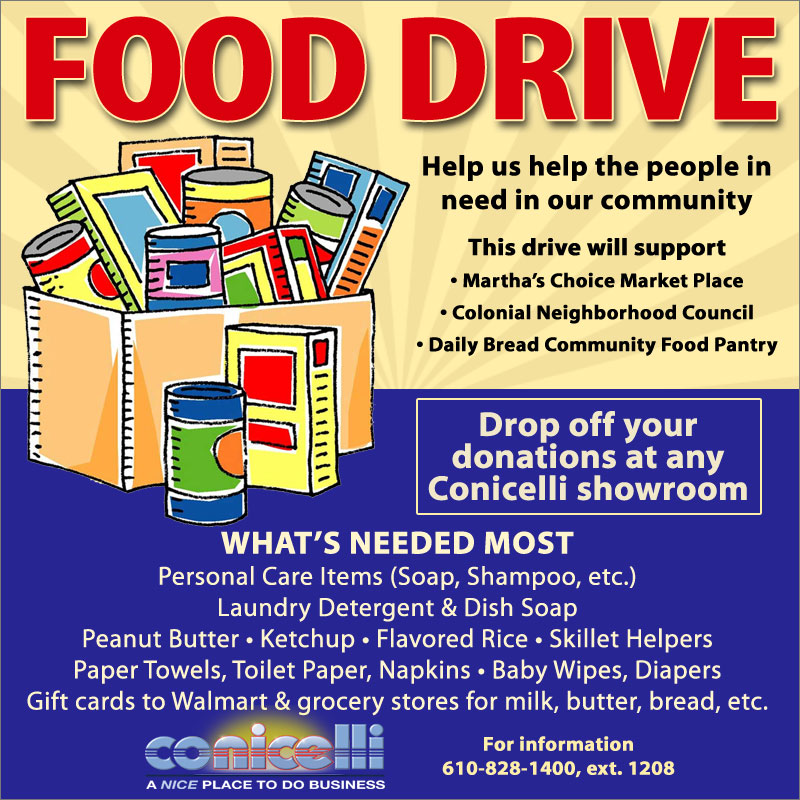 To assist families in need in our neighborhood, we are accepting donations of food and other necessities at all of the Conicelli showrooms, including Conicelli Honda.

Local charities Martha's Choice Market Place, Colonial Neighborhood Council, and
Daily Bread Community Food Pantry, will be the recipients of the donations and will go directly to those most in need.
WHAT'S NEEDED MOST
Personal Care Items (Soap, Shampoo, etc.)
Laundry Detergent & Dish Soap
Peanut Butter • Ketchup • Flavored Rice • Skillet Helpers
Paper Towels, Toilet Paper, Napkins • Baby Wipes, Diapers
Gift cards to Walmart & grocery stores for milk, butter, bread, etc.
Help us help those who are most in need!

For information, call us at 610-828-1400, ext. 1208.