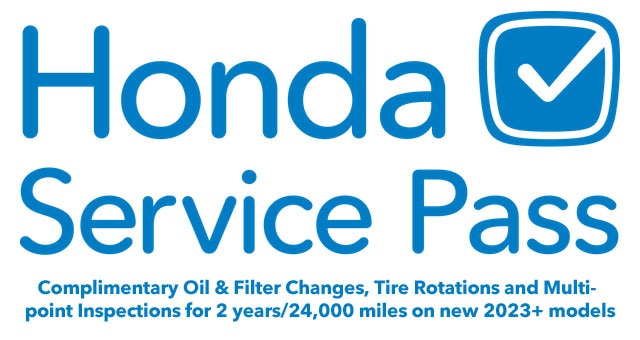 If you're thinking about buying a new Honda, it's important to know what services are included with your purchase. These services add peace of mind and lower the cost of ownership for the owner of any new Honda car, truck, or SUV.
Do new Hondas come with free maintenance?

Yes, starting with the 2023 model year, all new Hondas come with the Honda Service Pass!

What does the Honda Service Pass include?

Honda Service Pass covers...