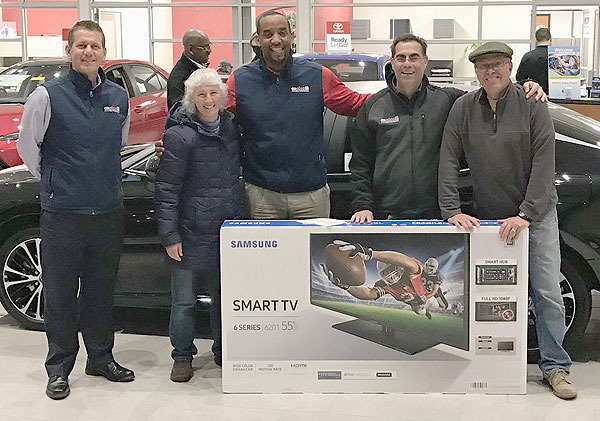 All it took was a test drive, and you were entered into the Conicelli Autoplex
March Mania 55-inch Smart TV Giveaway.
With over 300 entries, we are excited to announce the lucky winners, Sean and Susan O'Donnell of Swarthmore, who took their test drive at Conicelli Toyota of Springfield. Congratulations!